Message FROM THE SFA PRESIDENT
Dear Arthroscopy Friends,
The SFA congress in Geneva was a success at all levels: the many attendees, quality of the scientific program and discussions, sharing and conviviality.
This success – we have to say badly started until the last moment due to the difficulties related to the health context – was possible thanks to all of you, to the support of all our partners and all the energy of the Geneva team and I would like to thank you all for this magnificent congress which has once again demonstrated your loyalty, your commitment and your attachment to our Society despite the storms and uncertainties.
This year, from December 8 to 10, 2022, the next SFA congress will be held in the Capital of Occitanie, in Toulouse where all the ingredients will come together to make this congress a wonderful event. Indeed, Toulouse "the pink City", renowned both for its art of living and for its advances in modern technologies, will be the ideal place to perpetuate the spirit of the SFA Congress where scientific quality and friendliness always wonderfully mix!
The Congress Presidents Jean-François POTEL and Olivier MAY gathered all the dynamic forces of the arthroscopic Occitanie to welcome us in an ultramodern and easily accessible congress center, reminding the red thread of this congress: innovation.
The scientific program drawn up by our scientific secretaries and the Toulouse scientific committee promises to be extremely rich and varied with great surprises for everyone. The Spanish Association of Arthroscopy (AEA) will be our guest and will come to share its many works and celebrate its 40th anniversary.
The SFA Sports Day will be entirely dedicated to rugby in association with the French Rugby Federation (FFR) and the French Society of Traumatology and Sports (SFTS). Emphasis will be placed on discussion and sharing between everyone during the scientific sessions and with all our partners to make this congress a rich and unforgettable moment.
I would like to thank the entire SFA Board, which works tirelessly to offer you a magnificent congress in the spirit of the SFA, and all our Toulouse friends who have concocted a gastronomic menu with Occitan flavors and an unforgettable atmosphere of which they have the secret!
Don't miss this Annual Meeting of the French Society of Arthroscopy !
See you soon all together in Toulouse !

Thomas BAUER
SFA President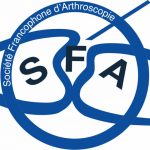 SFA PRESIDENT
THOMAS BAUER
Hôpital Ambroise Paré
9 avenue Charles de Gaulle
92100 Boulogne
Phone: +33 (0)1 49 09 59 20
eMail: thomas.bauer@aphp.fr
SFA VICE-PRESIDENT
BERTRAND SONNERY-COTTET
Centre orthopédique Santy
24 avenue Paul Santy
69008 Lyon
Phone: +33 (0)4 37 43 00 22
Mail: sonnerycottet@aol.com
TREASURER
OLIVIER BARBIER
Hôpital d'Instruction des Armées Saint Anne
2 Boulevard Saint Anne
83000 Toulon
Phone: +33 (0)6 16 90 06 80
Mail: docteur.olivier.barbier@gmail.com
SCIENTIFIC SECRETARIES
CHRISTEL CONSO
Institut Mutualiste Montsouris
42 boulevard Jourdan
75014 Paris
Phone: +33 (0)1 56 61 64 51
eMail: christel-conso@orange.fr
&
ROMAIN LETARTRE
Polyclinique de la Louvière
126 Rue de la Louvière
59000 Lille
Phone: +33 (0)3 20 55 70 00
Mail: romainletartre@yahoo.fr
BUREAU
Olivier Barbier
Johannes Barth
Thomas Bauer
Nicolas Bonnevialle
Yacine Carlier
Christel Conso
Thomas Cucurulo
Alexandre Lädermann
Romain Letartre
Ronny Lopes
Christian Lutz
Bertrand Sonnery-Cottet
Mathieu Thaunat